Services
10.30am - Morning Worship

Coffee is served after the service.

6pm . . . . When there is an evening service at Queen Street, eg Rejoice, which is an ecumenical service

Please see the PLAN for details and weekly notices have later changes.

FOR EASTER WEEKEND......

Good Friday Service 4pm - this will now be a united service at Scamblesby Methodist Chapel (not Queen Street)

NB....Some special services are at different times.
Celebration of the Wesleys
CELEBRATION OF THE WESLEYS Lincoln Cathedral Evensong 3.45 pm Sunday 3 March 2019

2019 is the 350th anniversary of Susanna Wesley's birth

Special Music & Refreshments post worship

Lincolnshire Methodist District together with Lincoln Cathedral

PREACHER: THE REVD BRUCE THOMPSON Chair of the Lincolnshire Methodist District
Services
BUCKNALL - NIGHTINGALE HOUSE

Services- the 1st Thursday of the month at 2.30pm

ANCASTER COURT tel: 01507 526231

Services 2nd Sunday of each month at 2.30pm

TANGLEWOOD Tel: 01507 527265

Services 1st Tuesday of each month at 2.30pm
Tanglewood Care Home has services for the residents. You are welcome to come along and join in the worship, singing and fellowship with the residents.

~ ~ ~ ~ ~ ~
ECUMENICAL PRAYER BREAKFAST is usually on the 3rd Saturday of each month, from 9 - 10am at The Stables cafeteria.

Just come along.
Children in Church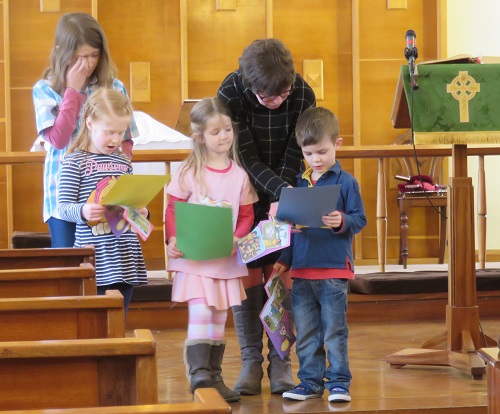 Children in Church
Certificated Fairtrade Church
Queen Street Methodist Chapel is a Fairtrade church.

http://www.fairtrade.org.uk/

Fairtrade Fortnight is in February each year, but we serve FAIRTRADE goods all year round. Please see the link below for details of the good you can do for people.

Through Fairtrade they will have decent working and living conditions, be able to send their children to school and to know that the work they do is valued and not exploited.
https://www.fairtrade.org.uk/Get-Involved/Current-campaigns/Fairtrade-Fortnight
Tots!
Tuesdays and Thursdays in the Youth Hall at Queen Street. 10 - 11.30am. £1 per family. A fun and entertaining morning for all concerned.

Bible study.
Thursdays, 10am - 12 noon is Bible study in the Wesley room.

You are welcome to just come along.

Please click on this link to access The Bible On-line. http://www.biblesociety.org.uk/
Circuit Mission Statement
P

lease see the HOME page and CIRCUIT INFORMATION to read the statement.
History of Methodism in Horncastle.
HISTORY OF METHODIST CHAPELS IN HORNCASTLE

The first Wesleyan Methodist chapel was built in 1786 in the district known as The Wong or Cagthorpe. It was replaced by a new chapel on the same site in 1806.

In 1837 a new chapel was built on Queen Street, which was in turn replaced by a new chapel on the same site in 1870. This chapel was found to be unsafe and closed in 1962.

It was replaced on the same site by the present chapel which opened in 1965. (During the re-building of the Queen Street premises, 1962-1965, the congregation worshipped at Holy Trinity Anglican Church).
Letter to Future Generations......
The cross - look closely.

Look closely
Queen Street Chapel Welcomes You....

Sunday morning - welcome
Queen Street Congregation

Sunday morning at Queen Street
Puzzle & Book Sale Coffee Morning!
Jigsaw puzzle & book sale Coffee Morning
~ ~ ~
Saturday, February 23rd 10am - 12noon
~ ~ ~
Jigsaw puzzles & books for sale
DVDs, CDs, puzzles
~ ~ ~
Queen Street Methodist Church Main Hall
HORNCASTLE LN9 6BD
(Proceeds for the upkeep of the church)
This Church needs you....
Do you have any ideas for social events that would also raise funds? Why not arrange an event, it's up to everyone! If you'd like to suggest an event - please do, you know that you'll get a lot of support if you arrange it!

THIS CHURCH NEEDS YOU !! DO YOU NEED THIS CHURCH? 😊
Coffee, Cake & Chat team
TUESDAY CHAT:-
Enjoy a hot drink and a piece of home-made cake.

Sometimes there will be various craft, exercise or other activities on offer. If you don't wish to join in any of the activities, there's no obligation!

(There are quiet areas if you just enjoy a quiet time with your elevenses).

Tuesdays from 10 to 11.30am

Coffee or tea & Cake - All for a donation of £1

Held in the Chapel Hall here at Queen Street.

Occasionally there may be surplus funds, if so these are donated to different charities, usually local.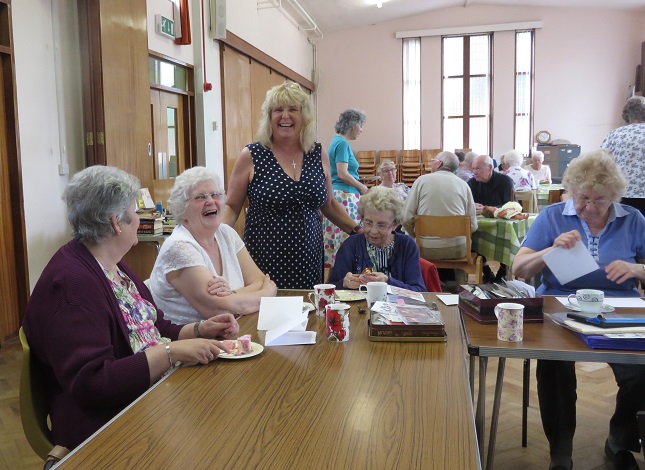 Tuesday crafters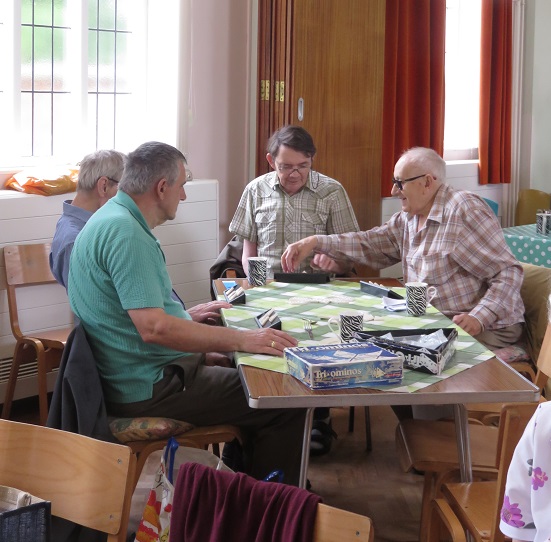 Playing Trionimoes!
The chapel address and post code.
The Methodist Church
Queen Street
HORNCASTLE
LN9 6BD

Note the signpost on the A158, it's on the left as you head east from Lincoln area, just after the 2nd lot of traffic lights in Horncastle. Turn right on to Queen Street and you will see the chapel and car park.
Contact details
WEB SITE contact:-
Marion Manson on marion@mmhome.me.uk

MONTHLY BULLETIN and Circuit Admin contact
midlincs@outlook.com

For bookings - 01507 524074 Mrs Linten (leave a message with your name and contact number please)

SAFEGUARDING ENQUIRIES:-
Alan Dunkley, Mid. Lincs. Circuit Safeguarding Officer on 07861700965
Howard Smedley, Lincolnshire District Safeguarding Officer on
07758239286
Thankyou
Bulletin
The current bulletin is available now in the Queen Street vestibule. Please make contact if you can't find a copy.

Contact Corinna on . . . .
midlincs@outlook.com
Pastoral care
P

lease feel free to contact any Minister or steward in confidence to ask for a Pastoral visit.
Daily Prayer link. . . .
h

ttp://www.methodist.org.uk/prayer-and-worship/prayer-of-the-day
Web site links
May I draw your attention to the Links to interesting and appropriate Websites

http://www.lincolnshiremethodist.org.uk/
CIRCUIT INFORMATION & FORTHCOMING EVENTS.
Community Events - photographs
Ecumenical Matters & HORNCASTLE MATTERS
Scamblesby Ramblers' Haven
Wolds Methodist Centre Ramblers' Haven

http://www.woldsmethodistcentre.org/
Photographs of recent circuit events