WELCOME TO UMC METHODIST CHURCH
We are situated in Silver Street, with a large public car-park to the rear, for which there is a charge although the first two hours are free.The Chapel is only ten years old , it was once a doctors surgery, but a revamp enabled us to redesign the building to what we have today.There are various rooms which lend themselves to small or large meetings , and the whole the chapel lends itself to away days for churches or small groups.please phone our booking secretary if you are interested in this idea. Angela Appleyard 01526 342512

We are very fortunate that we are able to have two services each Sunday,morning worship at 10.30 am and evening service at 6.00, you will receive a warm welcome , and we would love to see you.We have audio/visual equipment, PA system, Loop system. We also have large print hymn books for those who need them.

SERVICE DATES

-
Chapel Anniversary September 2nd... 10.30 service led by Rev Alan Robson followed by a faith lunch.

Harvest Festival October 14th 10.30 service led by Rev Eleanor Smith.....6.00 service Harvest Songs of Praise led by Mr David Tonge.
P

hoto's of the Safari Day held on the 14th August

For the Lord is good and his mercy endures forever;his faithfulness through all generations

-

DIARY DATES

-
Saturday October 6th ..Table Top Sale

Monday October 15th Harvest Supper

Sunday November 18th Lorna's Sunday Lunch with a twist!

SaturdayDecember 1st Christmas Fair.
United Methodist Church Coningsby,19 Silver Street, Coningsby, Lincolnshire. LN4 4SG

The Chapel is signposted from the A153. A large car park behind the chapel is accessed by the first left turn after the chapel.
CHAPEL CONTACTS

Revd Eleanor Smith 01507 525195

Mrs Irene Heap - 01526 343556
Mrs Lorna Curtis - 01526 342333
Mrs Sue MacFall - 01526 342018

For Bookings
Mrs Angela Appleyard 01526 342512
SAFEGUARDING ENQUIRIES:-
Alan Dunkley, Mid. Lincs. Circuit Safeguarding Officer on 07861700965

Howard Smedley, Lincolnshire District Safeguarding Officer on 07758239286
WHAT GOES ON

Saturday Morning from 10 - 12 every week we hold a Coffee Morning,, it is a time of meeting up with friends and making new ones....why not join us you will be sure of a friendly welcome......

TUESDAY FELLOWSHIP PROGRAMME

We meet every 1st Tuesday of the month at 2.00pm..... for more details ring Derek Warner 01526 343556
E

XPLORE..... Our church group meets to study the Bible, ask questions and deepen our understanding of Faith. We always love to see new people join us, if you haven't been before why not give us a try....For more information ring Rev Eleanor Smith 01507 525195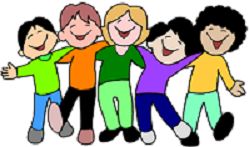 "Catch" Every 2nd Sunday of the month 10.30am...Why not come and join us, we'd love to see you.....